Samba Da Mudanša


Inspired by the work of our friend Mark Johnson and the "Playing For Change" project,
comes "Samba Da Mudanša (Samba of Change)!!

We perform at outdoor festivals, parades, anywhere we can help raise awareness for positive causes,
and at environmental and progressive events.
We also offer after school programs and musical education workshops
for children and adults.


We're an open Samba drumming and dance organization. We welcome everyone of
all musical levels to come rehearse and perform with us!

Check us out on Facebook!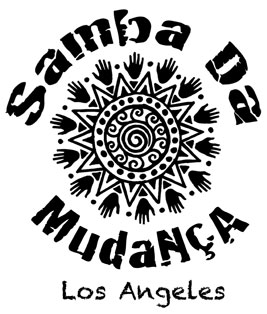 Also, join us out on MeetUp.com to be notified of
rehearsals and events - http://www.meetup.com/SambaDaMudanca